The Print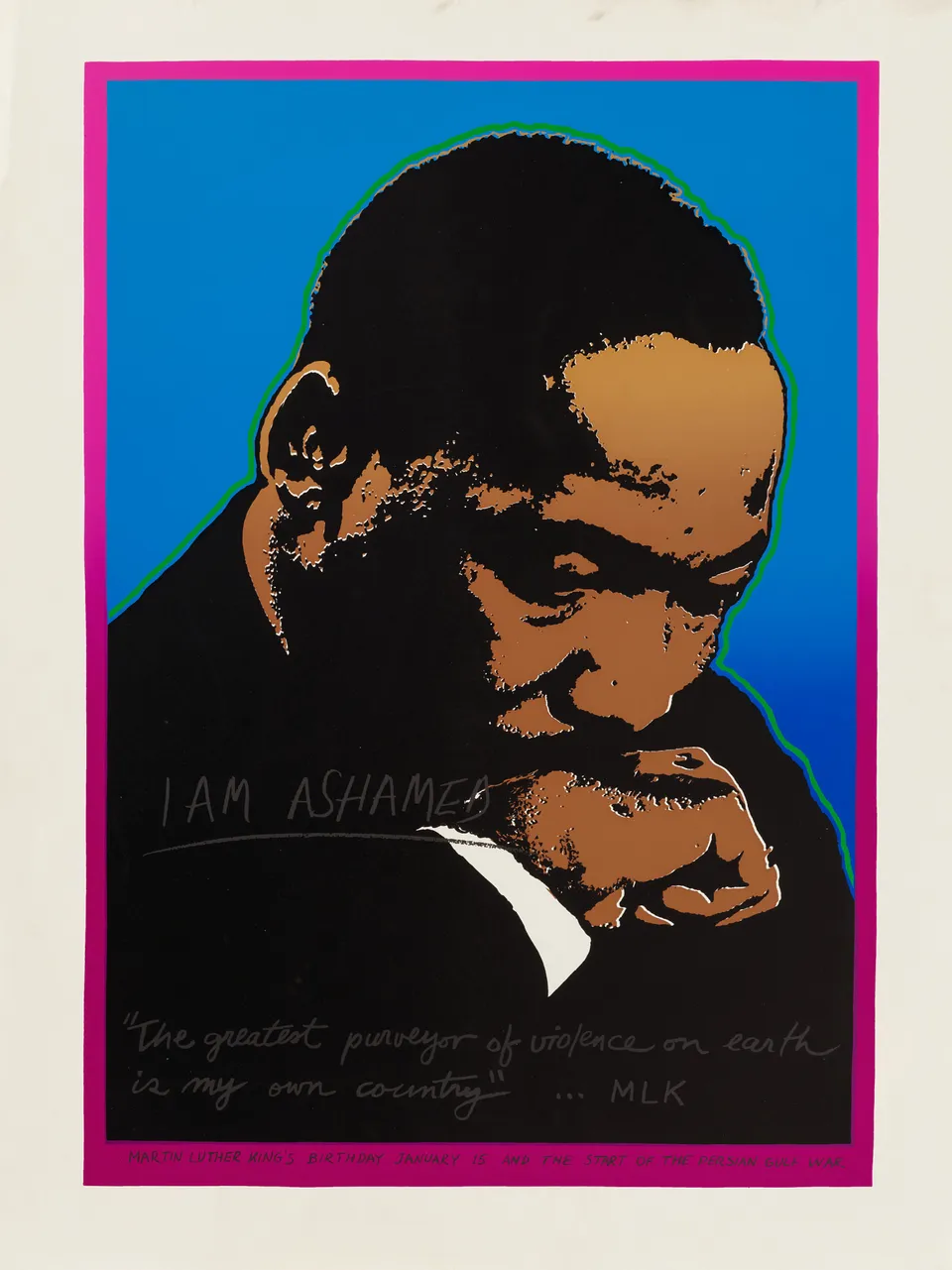 René Castro
born Viña del Mar, Chile 1943
I Am Ashamed MLK
1992
screenprint on paper
Museum purchase through the Luisita L. and Franz H. Denghausen Endowment, 2020.45.2
San Francisco's Mission District rejoiced in 1986 when the Martin Luther King Jr. national holiday was finally established. In the years that followed, local printmakers like Castro issued prints honoring the slain civil rights leader. This image unites King's likeness with a quote from his famous 1967 speech against the U.S. war in Vietnam: "the greatest purveyor of violence on earth is my own country." Castro added text near the bottom of the print to point out that the start of the Persian Gulf War in 1991 closely coincided with the observance of Martin Luther King Jr. Day that year.
The Person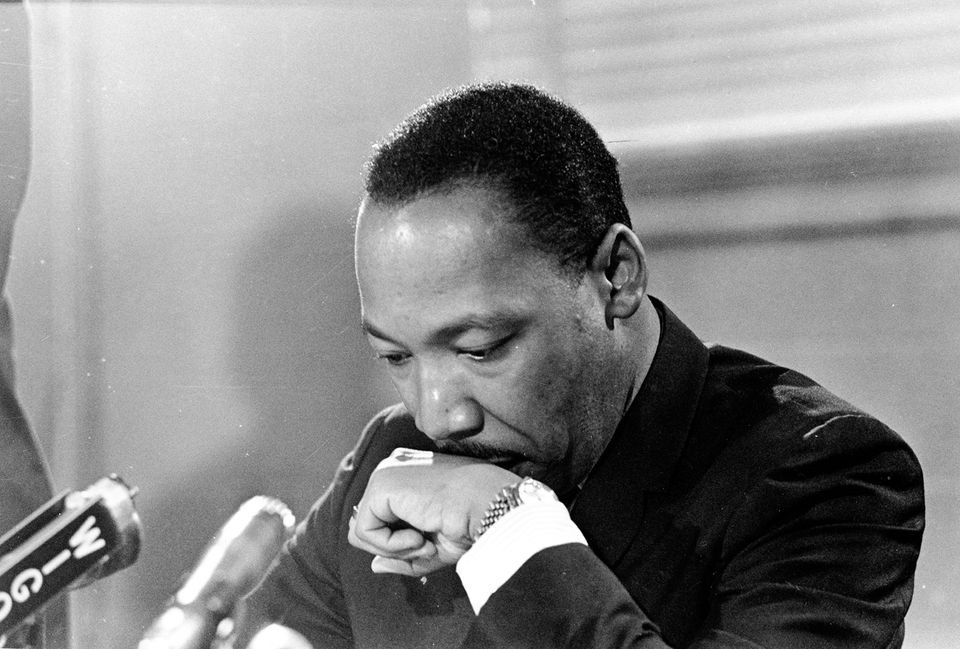 Martin Luther King Jr.
born 1929 – Atlanta, Georgia
died 1968 – Memphis, Tennessee
"The time is always right to do right."
Civil rights leader Dr. Martin Luther King Jr. first came onto the national stage in 1955 as the local minister who led the Montgomery Bus Boycott in Alabama. A gifted orator, he delivered his iconic "I Have a Dream" speech on the steps of the Lincoln Memorial in 1963. Before his assassination, he also dedicated himself to advocating for peace and the rights of poor people. Dr. King's life and legacy are commemorated with a prominent memorial on the National Mall and a federal holiday in recognition of his birthday, honors typically reserved for the nation's most revered presidents.