The Print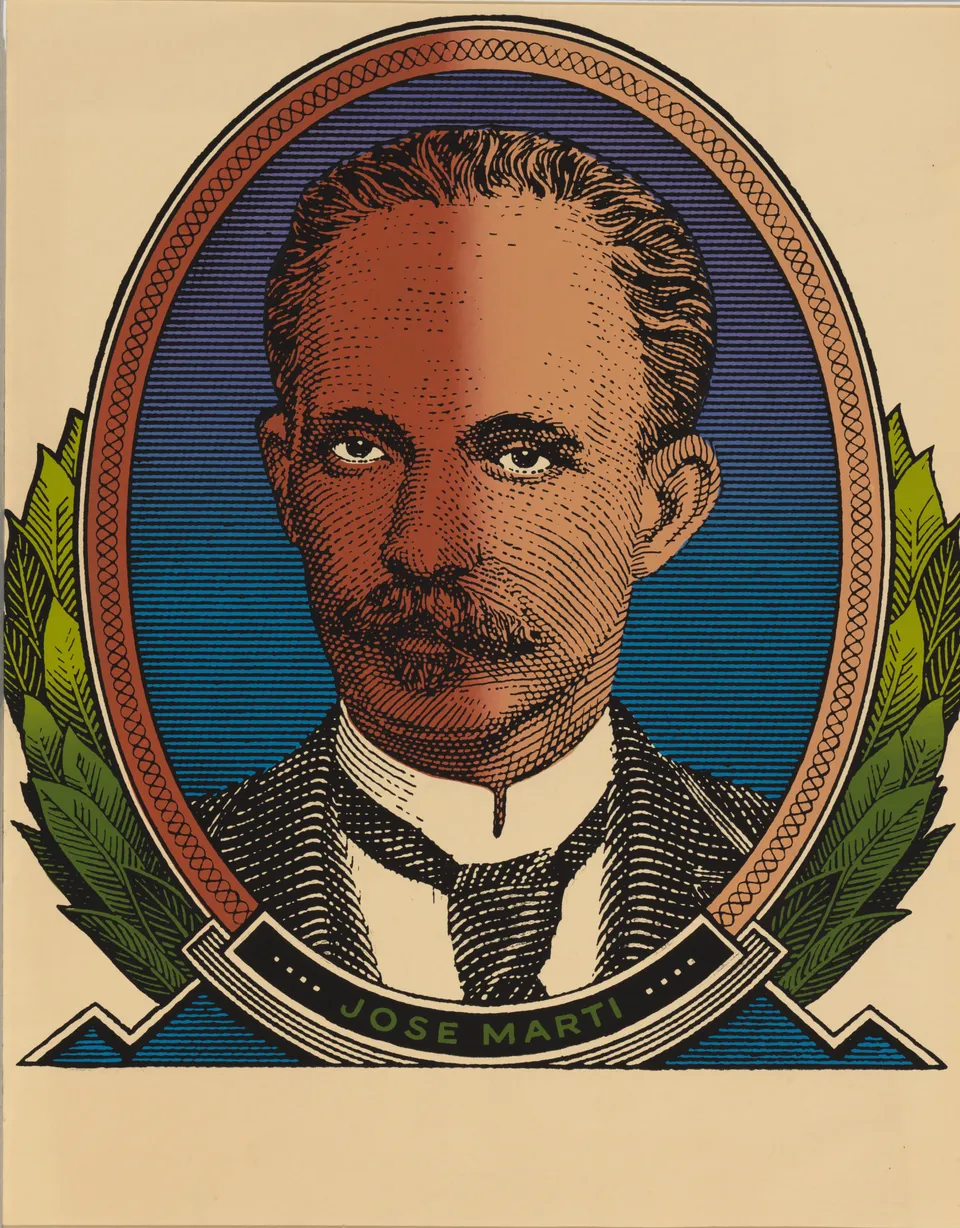 Oscar Melara
born San Francisco, California 1949
José Martí
1976
screenprint on paper
Gift of Lincoln Cushing/Docs Populi, 2019.54.5
In a print that resembles the official design of paper currency, Melara depicts writer and political figure José Martí. Melara renders Martí's skin color in shifting shades of beige to brown, as if to call out the leader's belief in the equality of all races.
The Person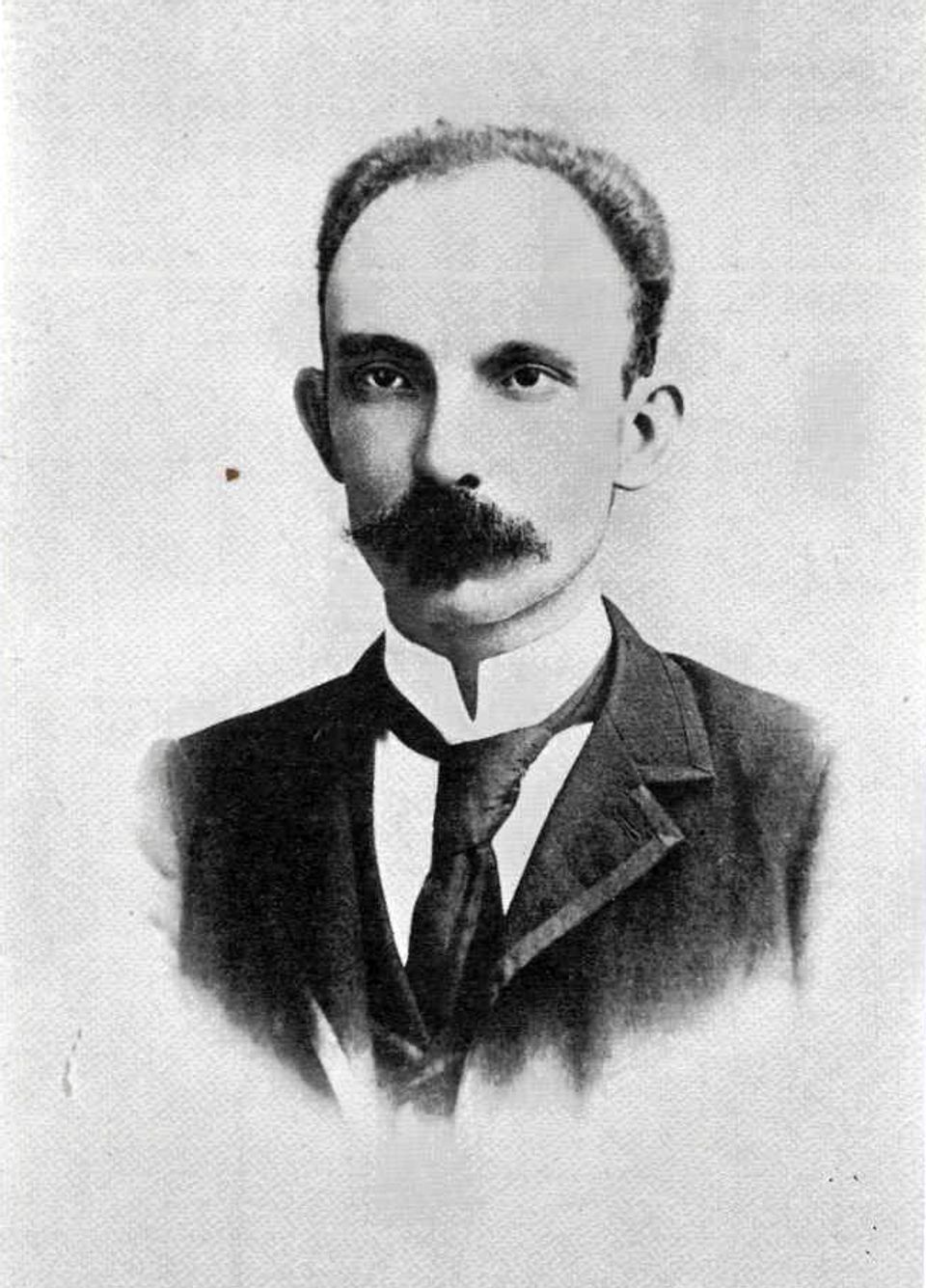 José Martí
born 1853 – Havana, Captaincy General of Cuba, Spanish Empire
died 1895 – Dos Ríos, Captaincy General of Cuba, Spanish Empire
"Barricades of ideas are worth more than barricades of stones. There is no prow that can cut through a cloudbank of ideas."
José Martí was a Cuban patriot, journalist, writer, and poet. Many consider him the father of Cuban independence. He was exiled from Cuba by the Spanish colonial rulers in 1880 and came to New York, where he later helped found the Cuban Revolutionary Party, which advanced the cause of Cuban independence from Spain and held progressive racial and class platforms. Setting sail for Cuba in 1895, Martí was killed in battle at the beginning of the Spanish American War (1895–1898), which ended Spanish colonialism in Cuba. Martí's words and actions continue to inspire Cubans on the island and in the diaspora.