The Print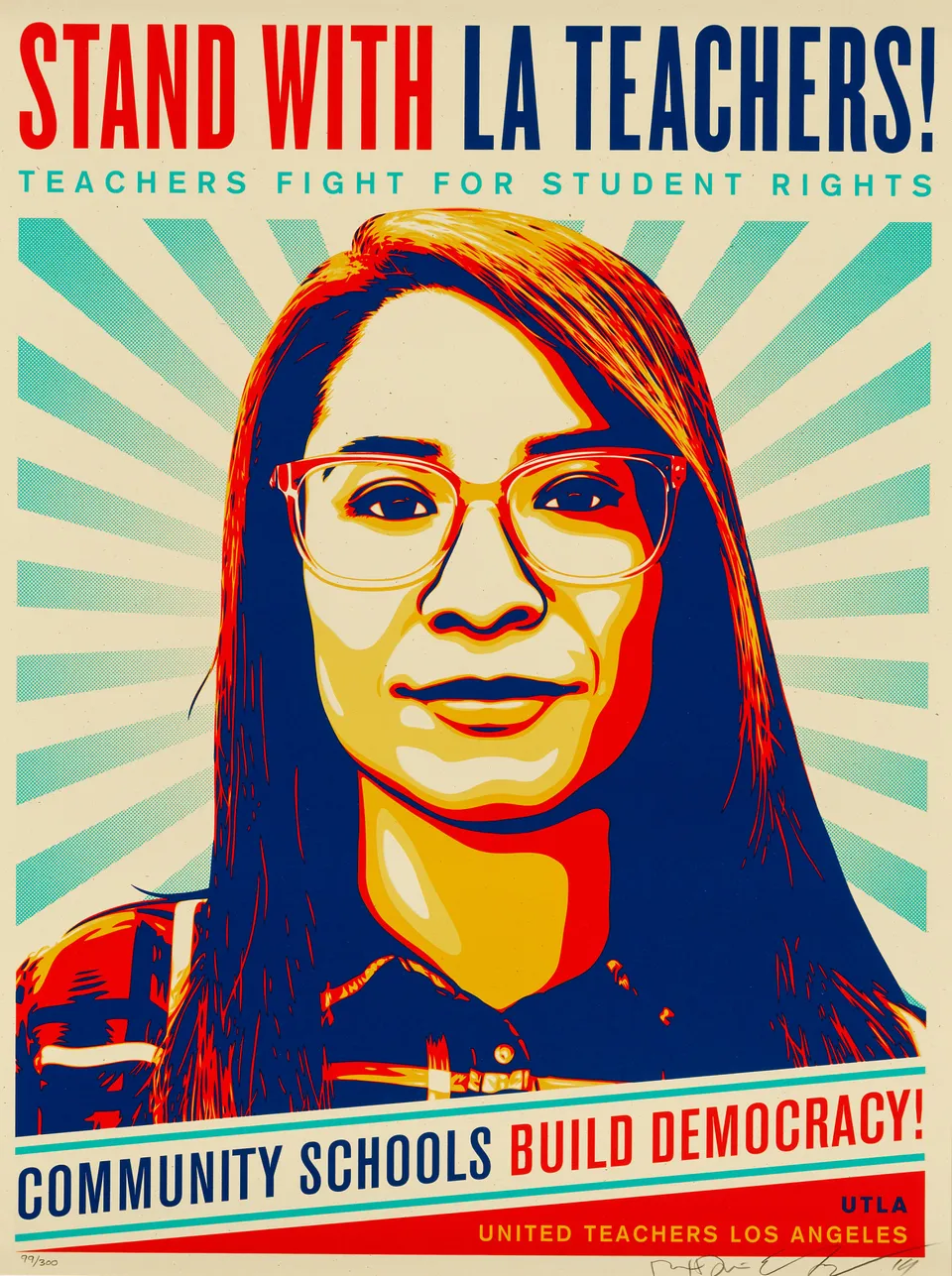 Ernesto Yerena Montejano
born El Centro, California 1987
Roxana Dueñas
born Los Angeles, California 1984
Stand with LA Teachers!
2019
screenprint on paper
Museum purchase through the Patricia Tobacco Forrester Endowment, 2020.50.1
When the United Teachers of Los Angeles union went on strike in early 2019, they commissioned Montejano to create an image in support of their demands for better pay and working conditions. The artist chose to depict educator Roxana Dueñas, whom he felt represented the ethnic and racial demographics of teachers and students in Los Angeles. When asked to pose for the image, Dueñas donned a flannel shirt stating, "that's [what I] look like in the classroom." Her portrait appeared on billboards, on screenprints distributed for free, and in the pages of the Los Angeles Times.
The Person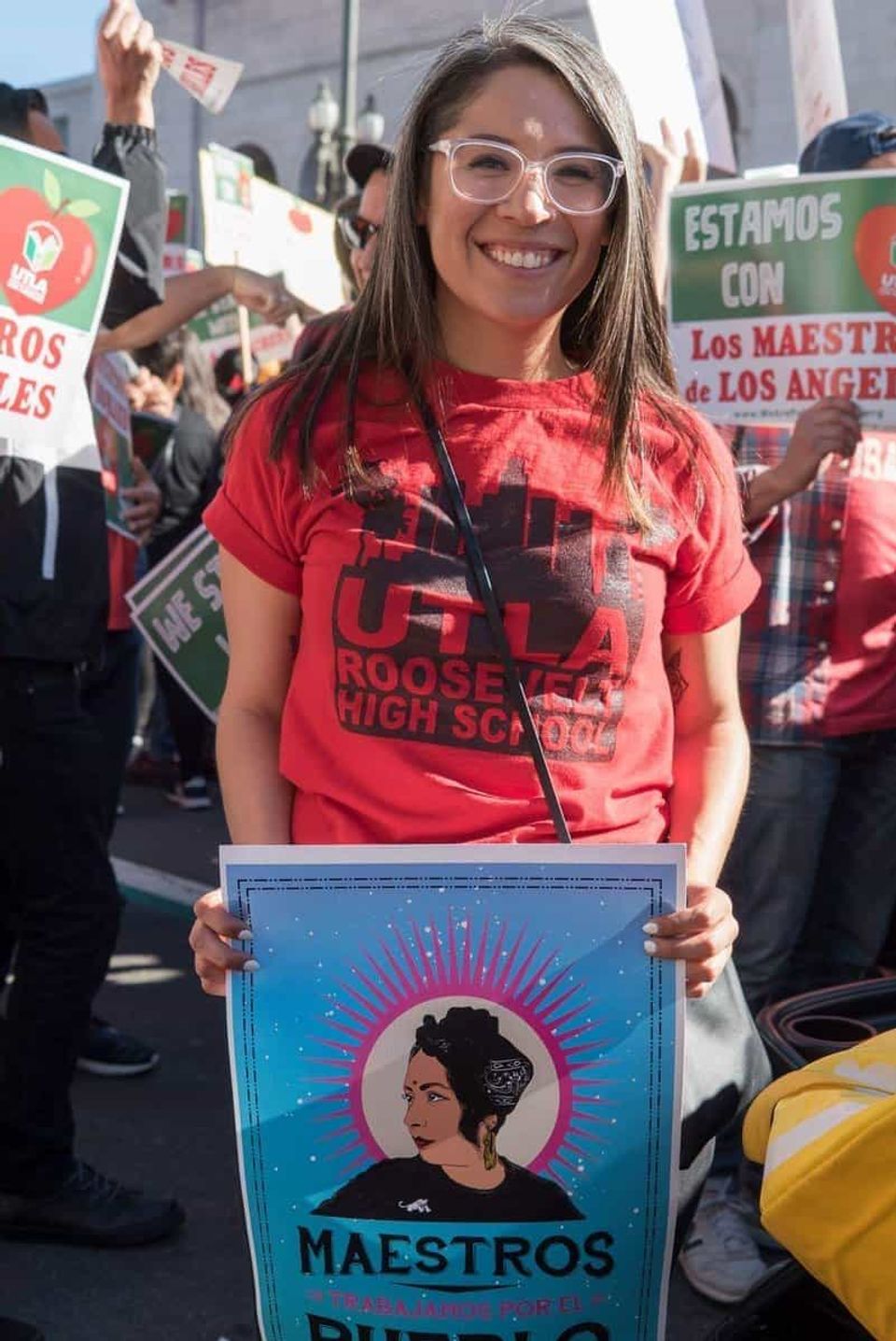 Roxana Dueñas
born 1984 – Los Angeles, California
"I became a teacher because the system does not work for everyone and we have to transform it into something that does."
Roxana Dueñas grew up in the Boyle Heights neighborhood of Los Angeles. With an undergraduate degree from UC Santa Barbara and a master's in education from UCLA, Dueñas had been teaching history and ethnic studies for nine years at the time of the 2019 LA teachers' strike. The strike resulted in higher pay for teachers and better classroom conditions and resources for students. Dueñas's curriculum includes local Chicano history so that her students can learn about the rich traditions in their own neighborhood.