The Print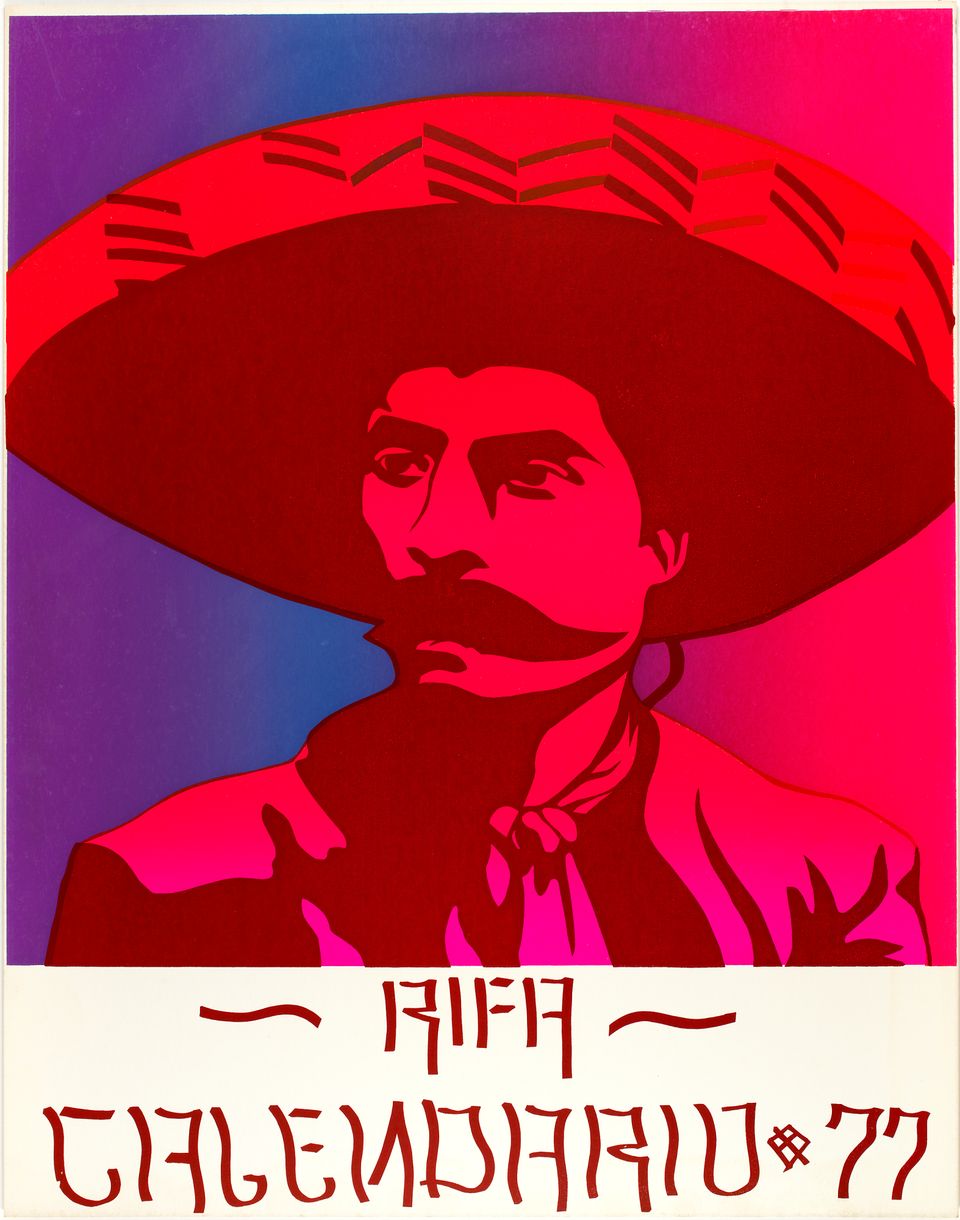 Leonard Castellanos
born Los Angeles, California 1943
RIFA, from Méchicano 1977 Calendario
1976
screenprint on paperboard
Museum purchase through the Luisita L. and Franz H. Denghausen Endowment, 2012.53.1
For his contribution to the 1977 calendar cover, Castellanos included a psychedelic-hued portrait of Emiliano Zapata, one of the celebrated leaders of the Mexican Revolution. Chicano artists saw themselves as continuing Zapata's legacy of resistance efforts for land and indigenous rights. Beneath the portrait, the artist includes the Chicano slang phrase "rifa," which means "we are the best." This boastful reference is prevalent among early Chicano arts iconography.
The Person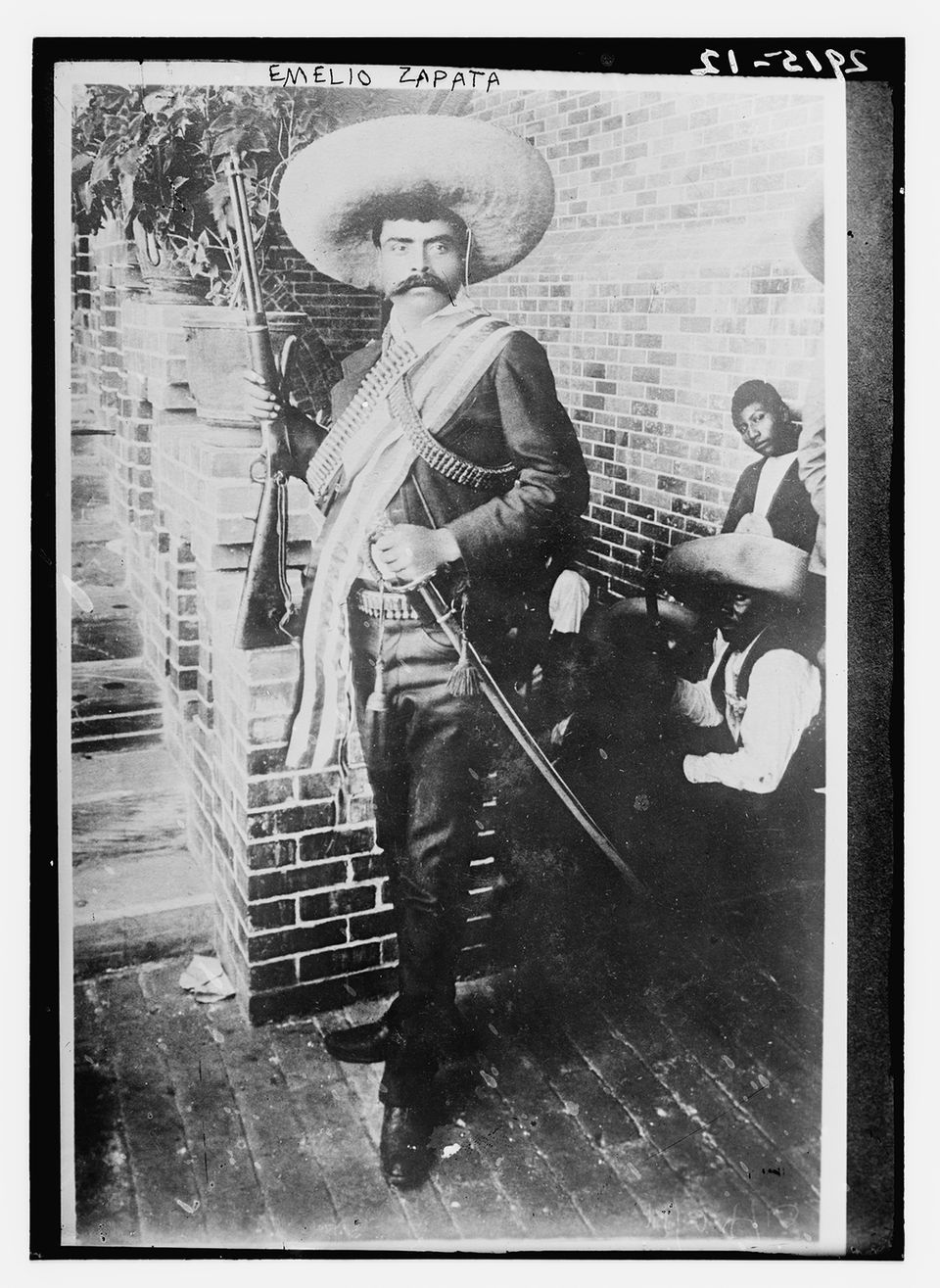 Emiliano Zapata
born 1879 – Anenecuilco, Morelos, Mexico
died 1919 – Chinameca, Morelos, Mexico
"Mexican People, support this plan with arms in hand and you will make the prosperity and well-being of the fatherland."
Born in rural Mexico, Emiliano Zapata fought for the land rights of working people and led an armed group of poor peasants known as "the Zapatistas" during the Mexican Revolution (1910–1920). Zapata was assassinated a year before the war ended, but the Zapatistas carried on his name and mission. After the revolution, many of the agrarian reforms Zapata had proposed were enacted. He remains an iconic revolutionary figure in Mexico today.