The Print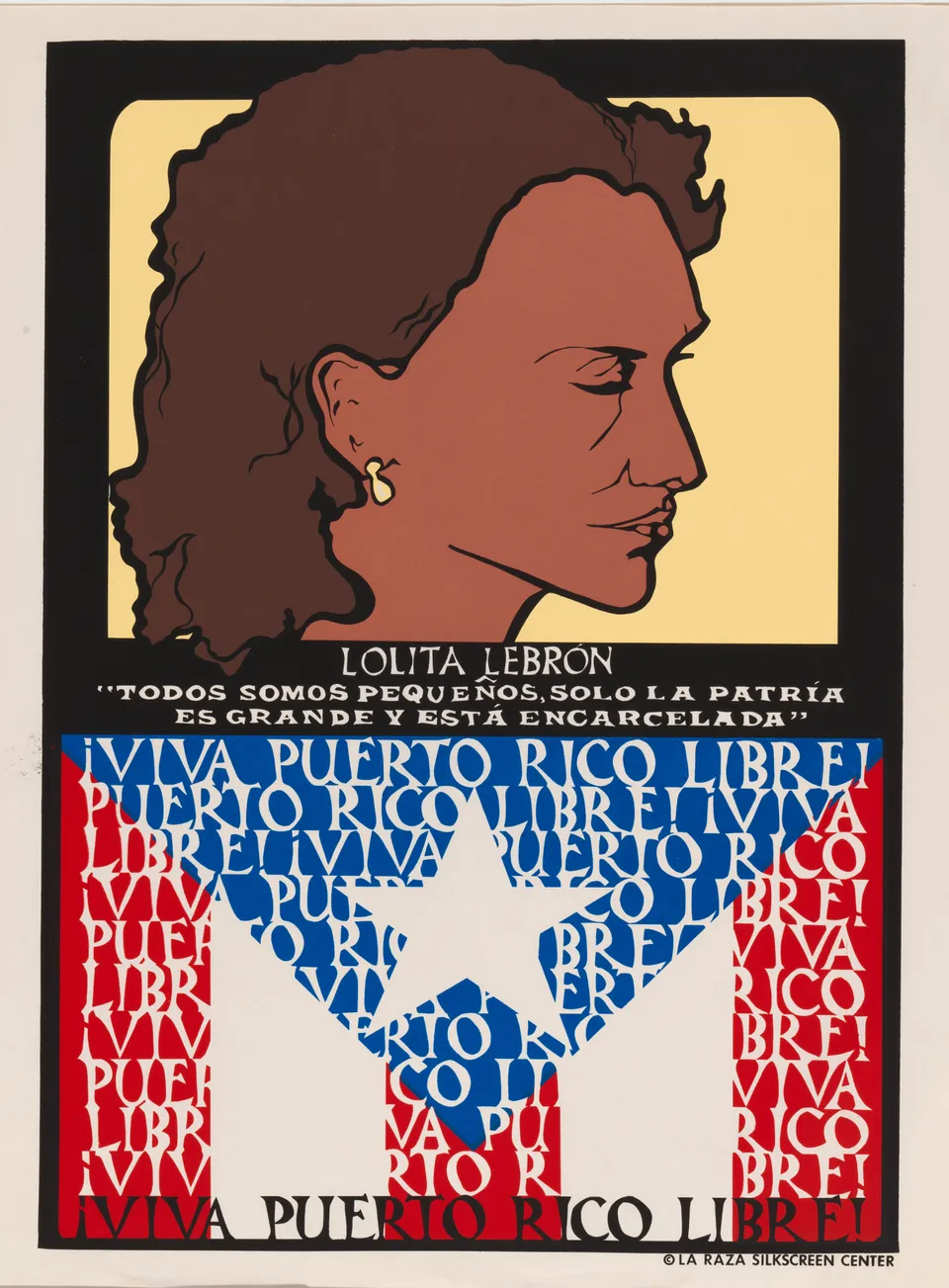 Linda Zamora Lucero
born San Francisco, California
Lolita Lebrón, ¡Viva Puerto Rico Libre!
1975
screenprint on paper
Gift of Tomás Ybarra-Frausto, 1995.50.34
Lucero learned about Lolita Lebrón, a radical Puerto Rican nationalist, when she traveled to Cuba as a college student. Lebrón became a symbol of Puerto Rican independence. Lucero, who sympathized with her cause, wedded Lebrón's likeness and words to the Puerto Rican flag, which appear beneath her pensive portrait.
The Person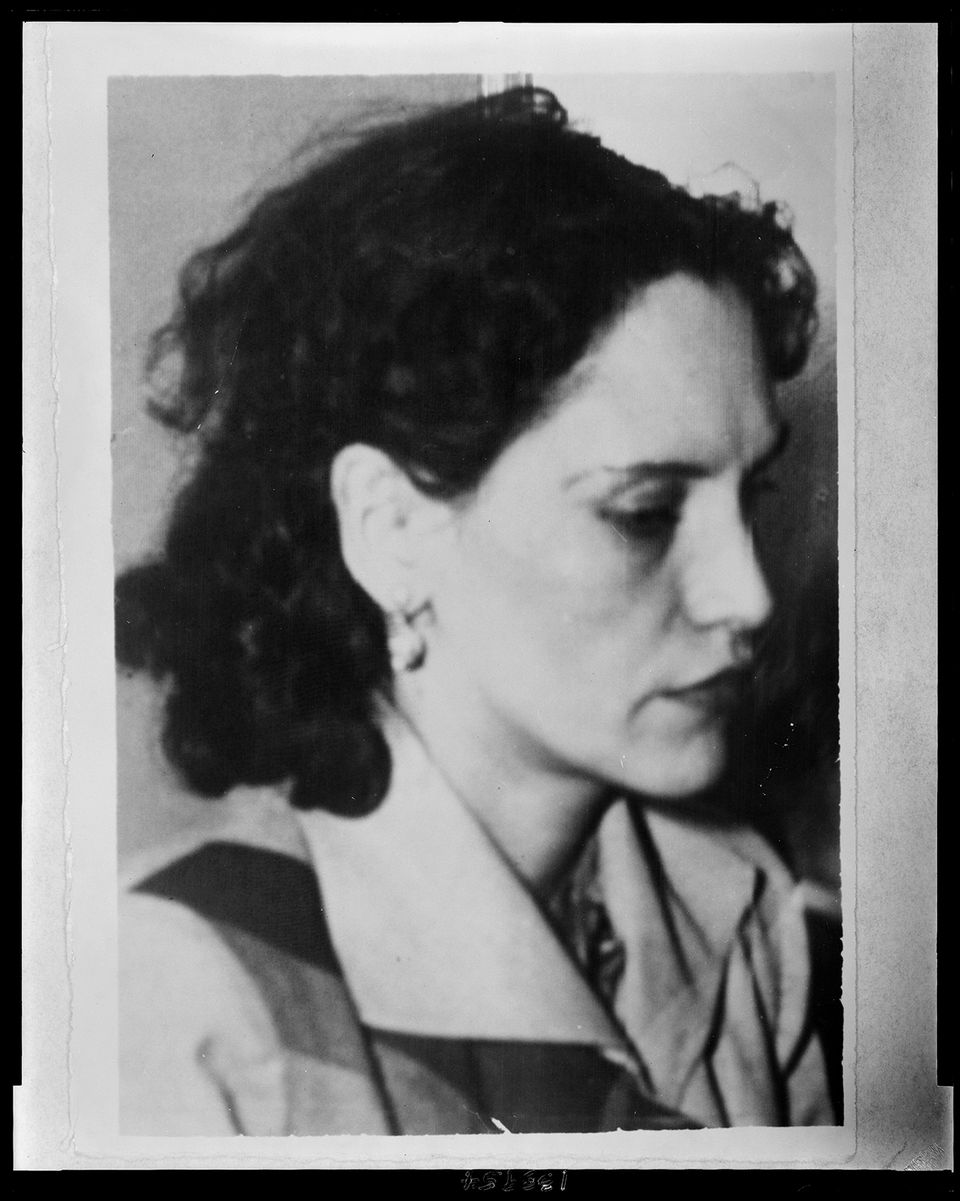 Lolita Lebrón
born 1919 – Lares, Puerto Rico
died 2010 – San Juan, Puerto Rico
"My life I give for the freedom of my country."
Lolita Lebrón was a Puerto Rican nationalist leader. In 1954, she and three others fired shots into the U.S. House of Representatives and demanded full independence for Puerto Rico, which had become a U.S. commonwealth two years earlier. Five members of Congress were injured. For her role as the leader of the attack, Lebrón served half of a fifty-year prison sentence before she was granted clemency by President Jimmy Carter. She continues to be an iconic figure in the ongoing movement for Puerto Rican independence.