The Print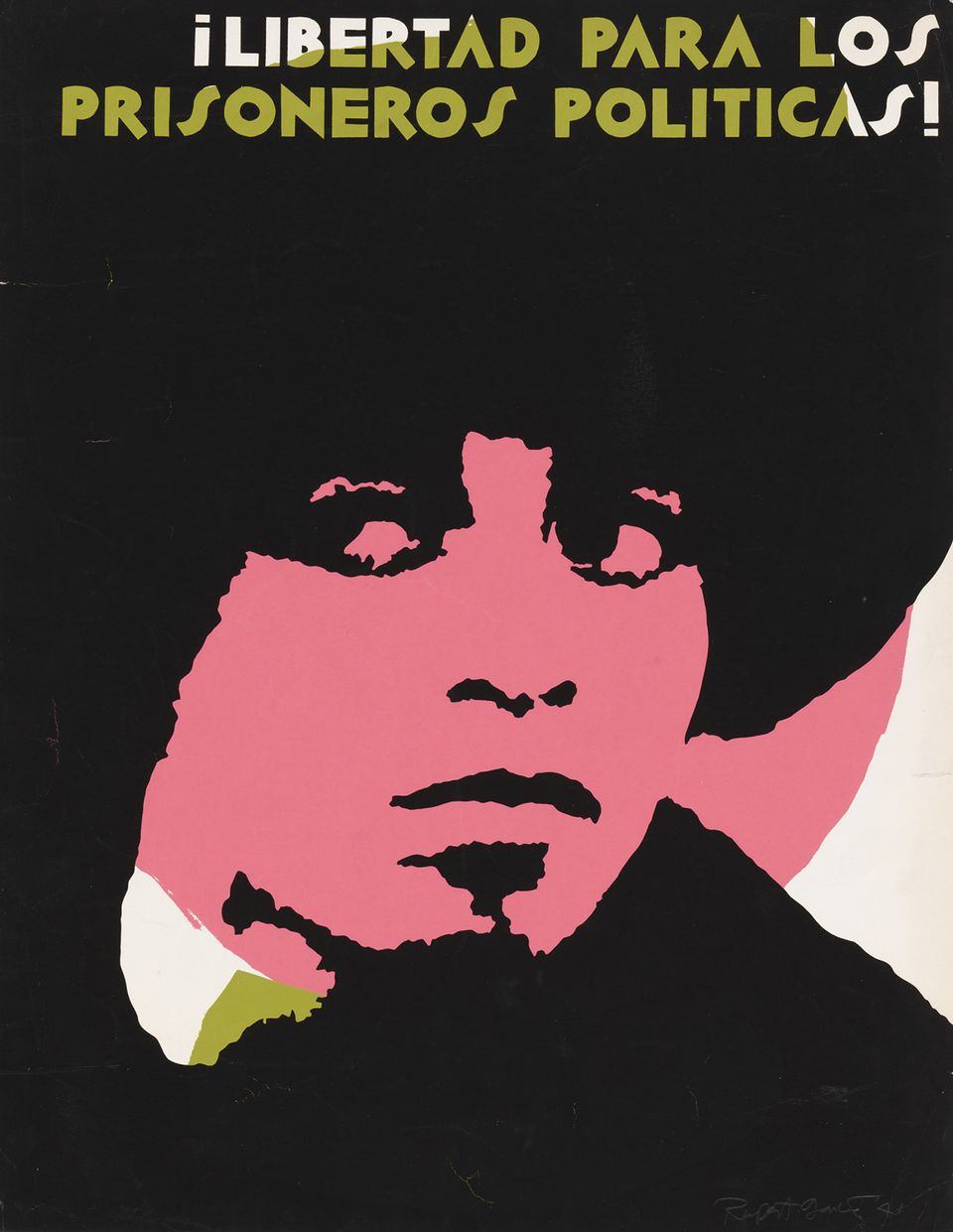 Rupert García
born French Camp, California 1941
¡LIBERTAD PARA LOS PRISONEROS POLITICAS!
1971
screenprint on paper
Gift of the Margaret Terrazas Santos Collection, 2019.52.2
García created several posters demanding the release of scholar and activist Angela Davis after she was famously jailed and prosecuted for several crimes, including conspiracy to commit murder. In what would become his signature approach to portraiture, García zooms in on the subject's face and applies color in an abstract way. He prominently portrays Davis's iconic Afro, which made her into a recognizable symbol of the Black Power movement. To convey Chicanos' solidarity with Davis and her advocacy for prison reform, García added "Liberty to all political prisoners!" in Spanish. His language choice made his message accessible to Spanish-speaking people.
The Person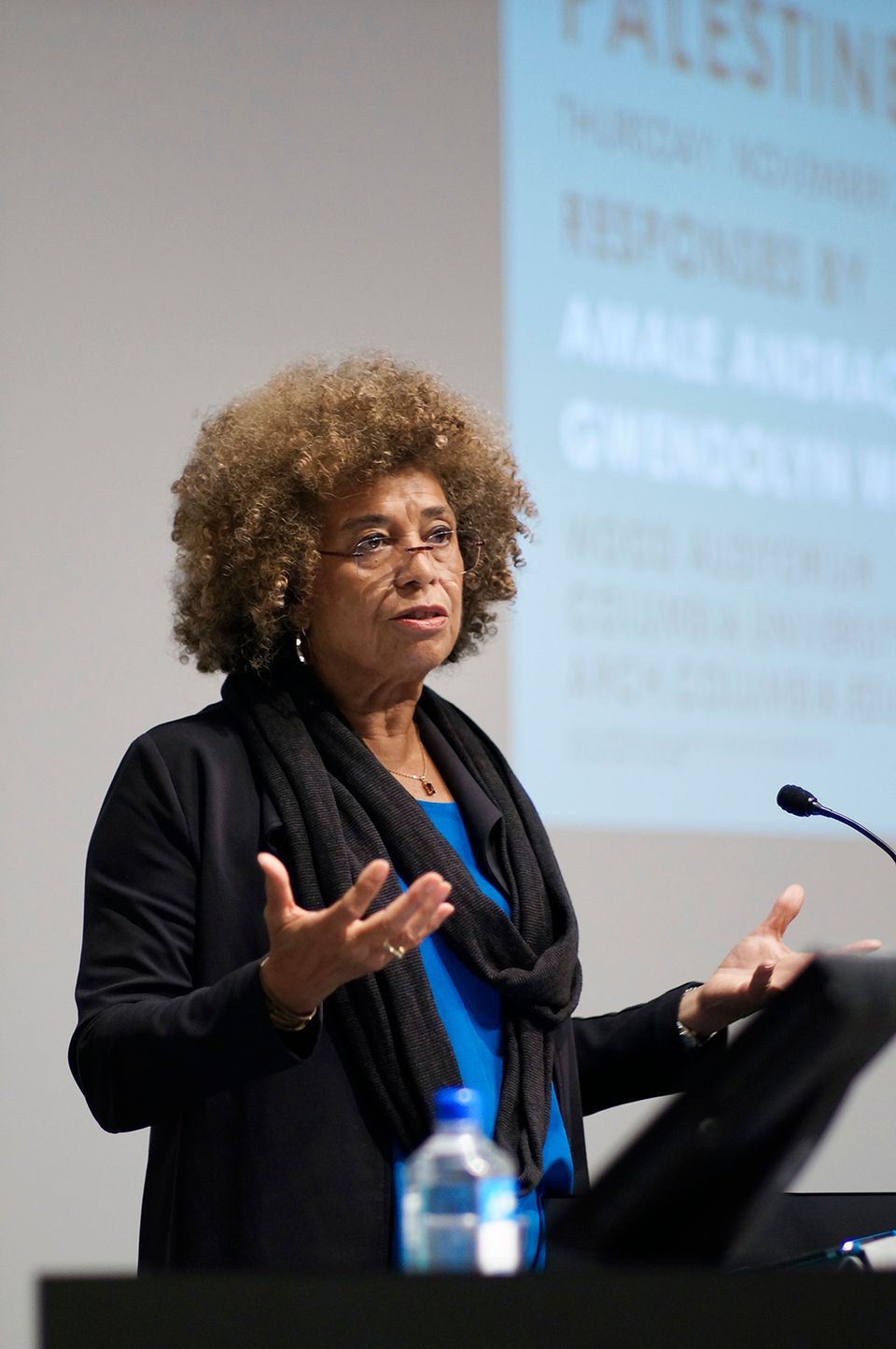 Angela Davis
born 1944 – Birmingham, Alabama
"If one wants to make lasting change, it requires a recognition that arenas for social justice can be created anywhere."
For the past 50 years, Angela Davis has been on the front lines of social activism. She first became a public figure in 1969, when she was fired from her position as a philosophy professor at UCLA because of her political views. The following year, Davis was arrested on three charges that carried the possibility of the death penalty. During her time in prison awaiting trial, the rallying cry "Free Angela Davis and all political prisoners" galvanized progressive activists. Davis was acquitted of all charges in 1972. Today she is a professor emerita at UC Santa Cruz, and she continues to be a sought-after writer, speaker, and advocate for political reform.