The Print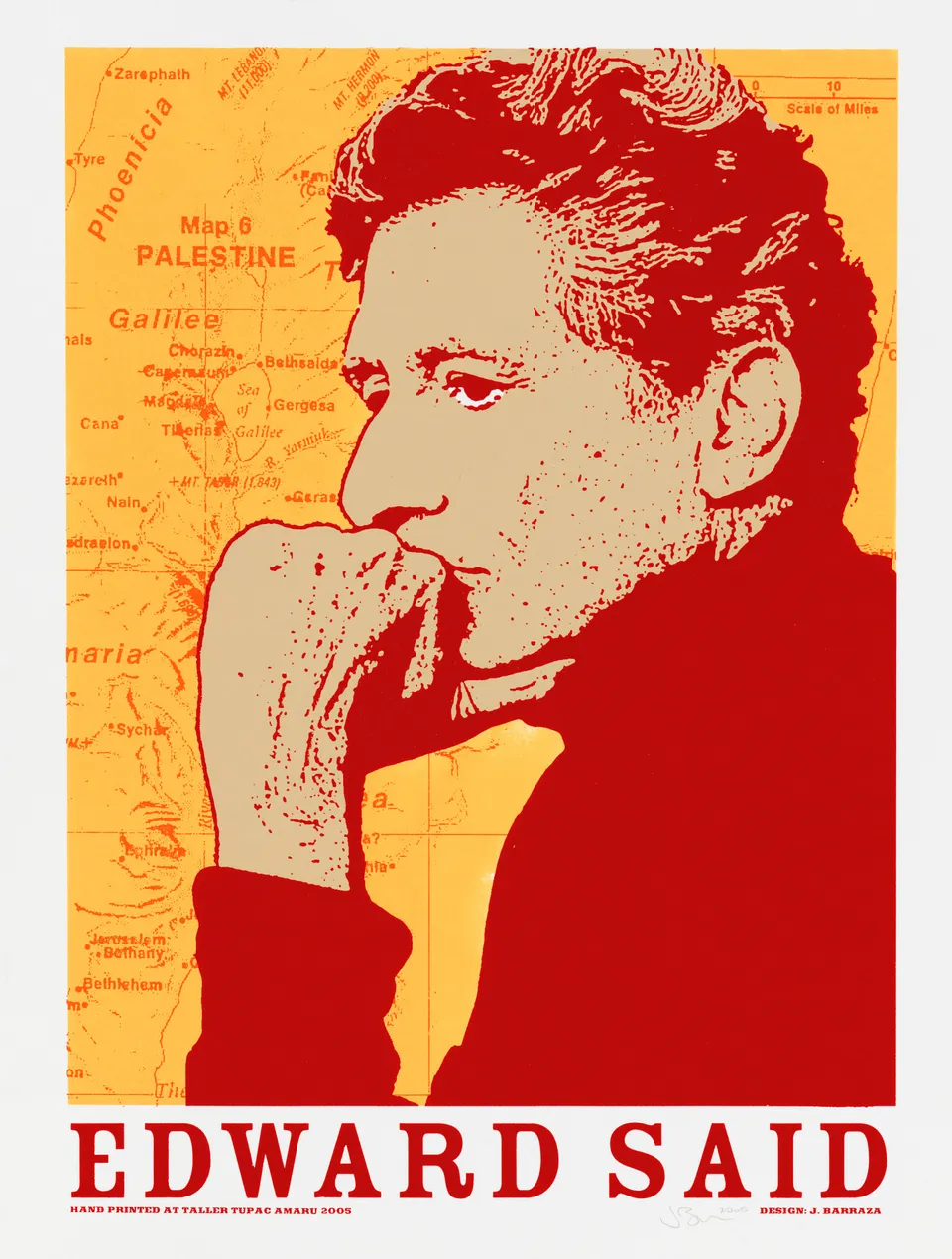 Jesus Barraza, Dignidad Rebelde
born El Paso (Texas) 1976
Edward Said
2005
screenprint on paper
Museum purchase through the Samuel and Blanche Koffler Acquisition Fund, 2020.39.8
For some Chicano activists and artists, the struggles of Palestinians and Chicanos share important commonalities: a connection to ancestral homelands, contested borders, and the reclamation of land. To visualize these connections and express his solidarity with Palestinians, Barraza portrays scholar Edward Said alongside a map of Palestine. Said is best known for his groundbreaking book Orientalism (1978), which critiqued how the West portrayed and perceived the Middle East. Said, a Palestinian American, also publicly supported a two-state solution to the Israeli-Palestinian conflict.
The Person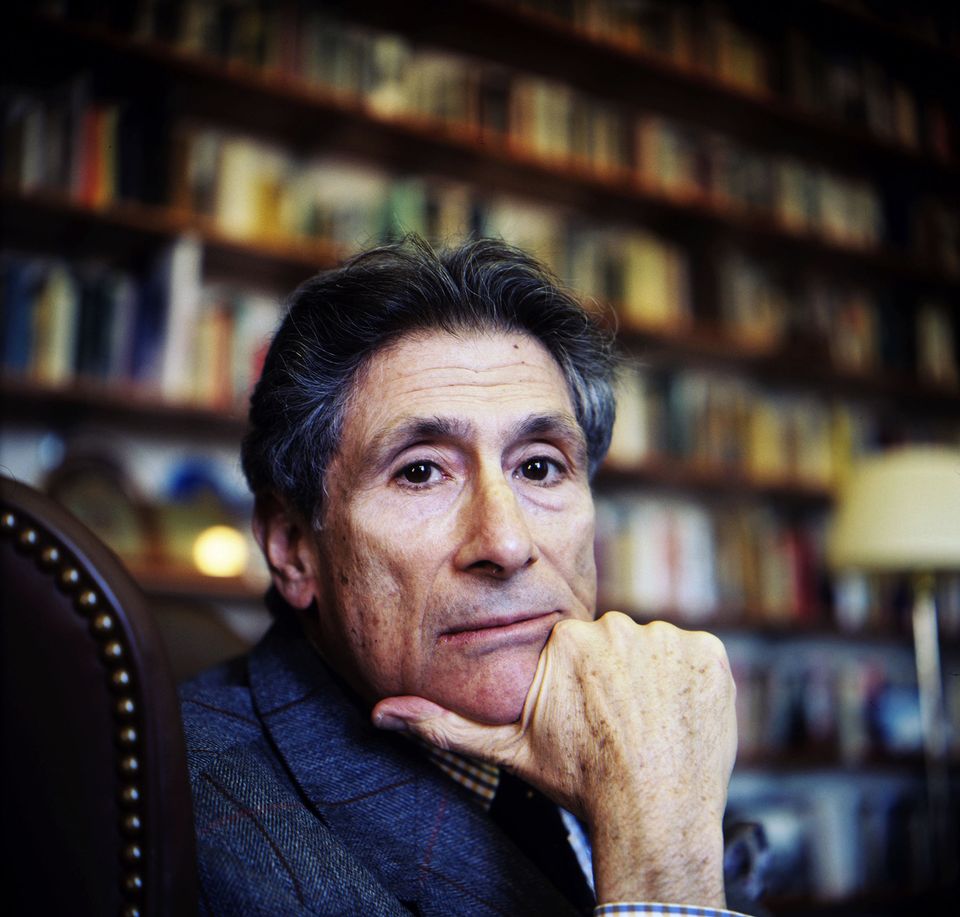 Edward Said
born 1935 – Jerusalem, Mandatory Palestine
died 2003 – New York City
"There has been no major revolution in modern history without intellectuals. . . . Intellectuals have been the fathers and mothers of movements, and of course sons and daughters, even nephews and nieces."
One of the most influential scholars of the late twentieth century, Edward Said helped to establish the field of postcolonial studies, which examines the cultural legacies of colonialism and imperialism. A Palestinian American whose father was a U.S. Army veteran, Said grew up in the Middle East but moved to the United States as a teenager. He had been a professor at Columbia University in New York City for forty years at the time of his death.