The Print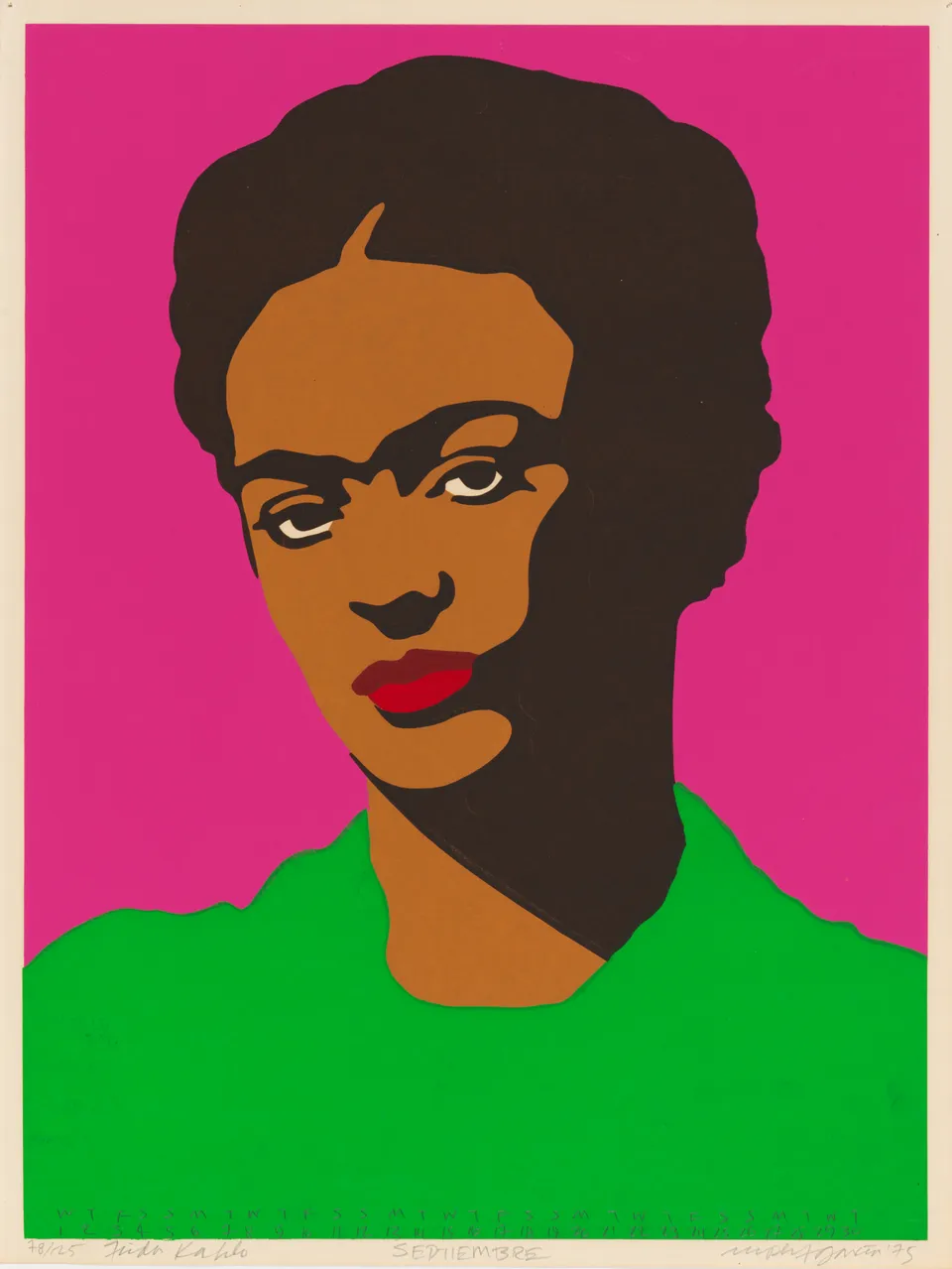 Rupert García
born French Camp, California 1941
Frida Kahlo (September), from Galería de la Raza's 1975 Calendario
1975
screenprint on paper
Gift of the Margaret Terrazas Santos Collection, 2019.52.19
Frida Kahlo was not an iconic figure in U.S. visual culture until Chicano and Chicana artists began incorporating her likeness. They admired Kahlo's commitment to social justice and her dedication to Mexican visual culture and mestizo heritage, as well as her unabashed portrayal of her own experiences as a woman and an artist. García, one of the first Chicano artists to portray Kahlo, created this print as part of a calendar portfolio, a format that allowed artists to promote Kahlo as a role model and invite others to recognize her importance.
The Person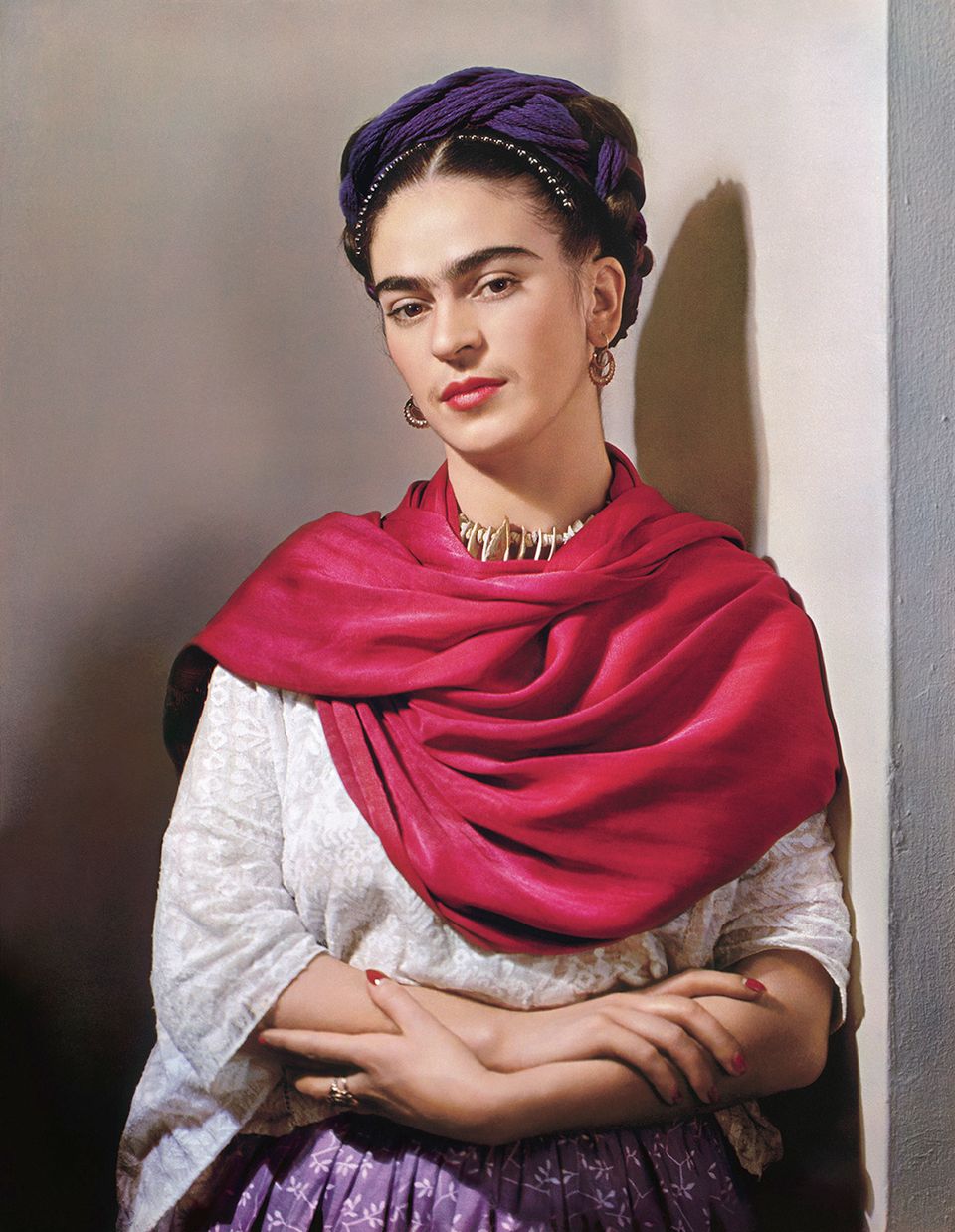 Frida Kahlo
born 1907 – Mexico City, Mexico
died 1954 – Mexico City, Mexico
"At the end of the day, we can endure much more than we think we can."
Today Frida Kahlo is one of the most recognizable Latin American artists in the world. She survived polio as a child and a debilitating bus accident as a young woman which resulted in lifelong disabilities, and her physical and emotion pain factored prominently in her work. Kahlo's distinct artistic style was informed by the indigenous traditions of rural Mexico as well as European influences like surrealism and symbolism. Following her death, Kahlo's reputation grew with increasing global intensity in the 1980s and 1990s, achieving a cult-like status as a feminist and queer icon by the turn of the twenty-first century.