The Print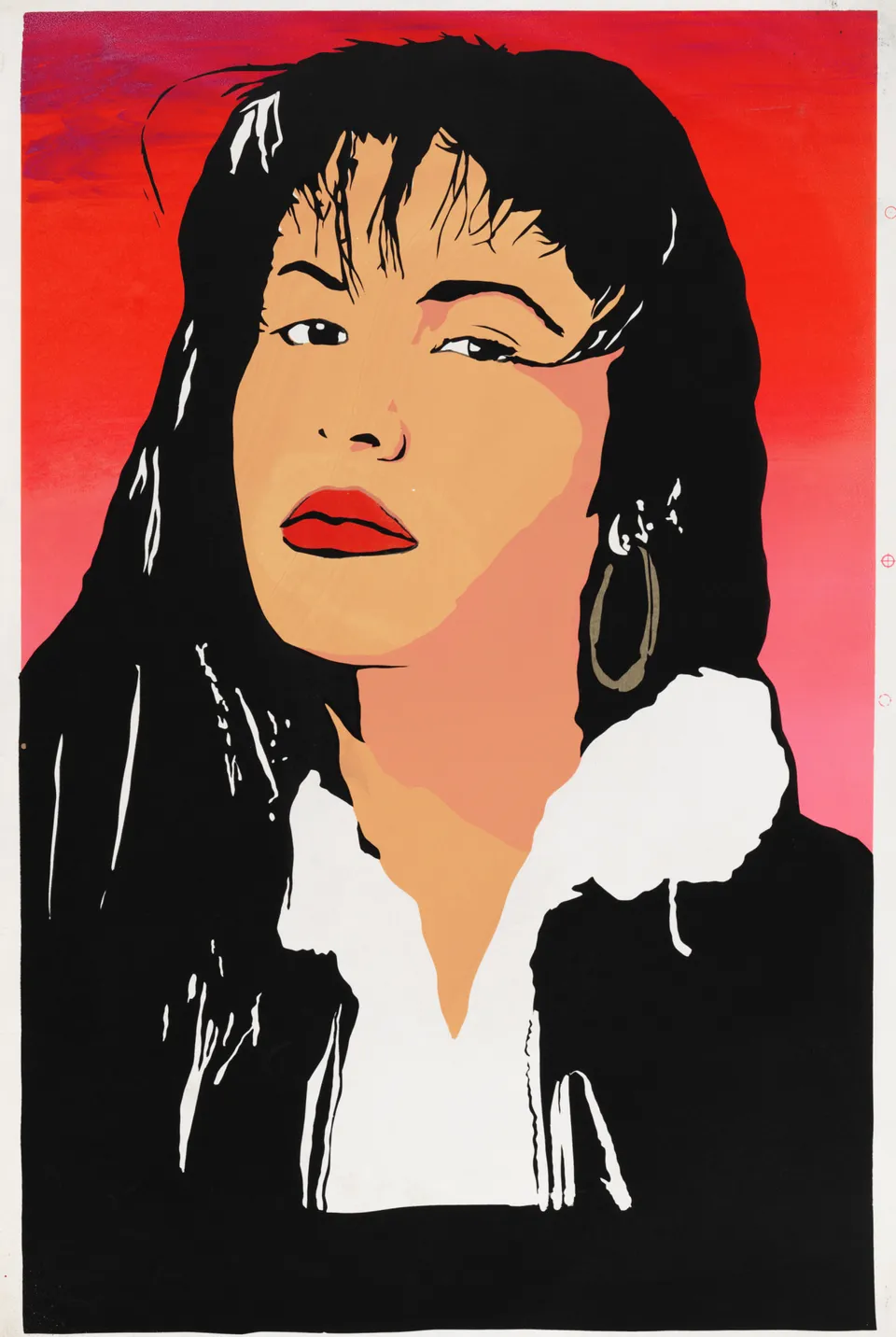 Rodolfo O. Cuellar
born Auburn, California 1950
Selena, A Fallen Angel
1995
screenprint on paper
Museum purchase through the Julia D. Strong Endowment, 2020.36.1
Cuellar's large-scale print depicts singer Selena Quintanilla in 1995, the same year of her tragic murder. The intense public outpouring of grief upon her death revealed the extent to which the bicultural Latina singer had become a role model to a generation of young people across the United States and Latin America. To convey her iconic status, Cuellar monumentalized the cover image of her best-selling album, Amor Prohibido (Forbidden Love; 1994).
The Person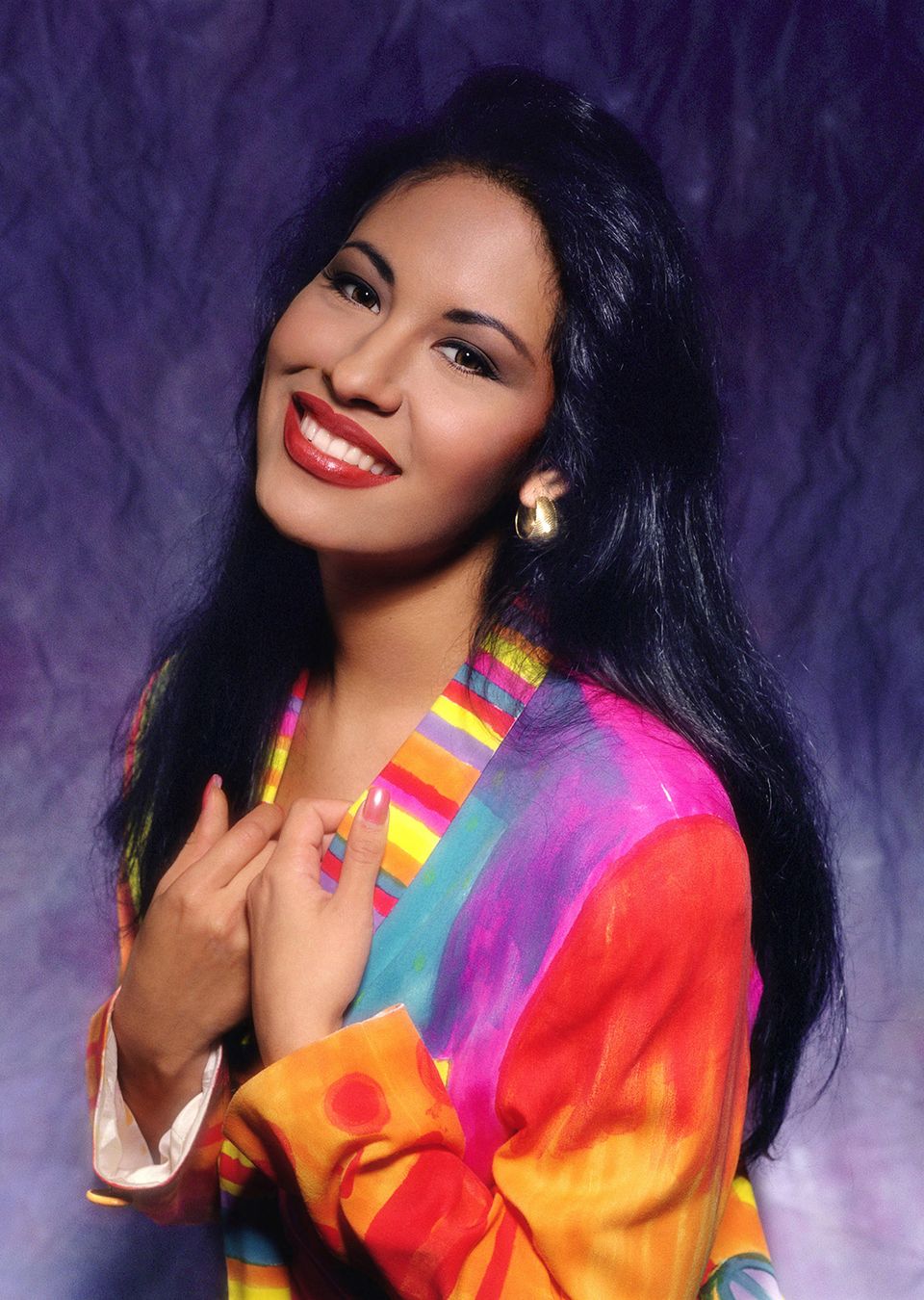 Selena Quintanilla
born 1971 – Lake Jackson, Texas
died 1995 – Corpus Christi, Texas
"I tried to be the best role model that I possibly could, and the best person I could. I tried to help out."
In 1994, Selena was the first female Tejano artist to win a Grammy Award for best Mexican American album. Before her heartbreaking death at age 23, she was a leading artist among Spanish-speaking audiences, selling out the 60,000-seat Houston Astrodome multiple times and recording numerous #1 hits on the Latin Songs and Latin Albums charts. Her posthumous English-language crossover album, Dreaming of You (1995), topped the Billboard charts and remains the best-selling Latin album of all time in the United States.