The Print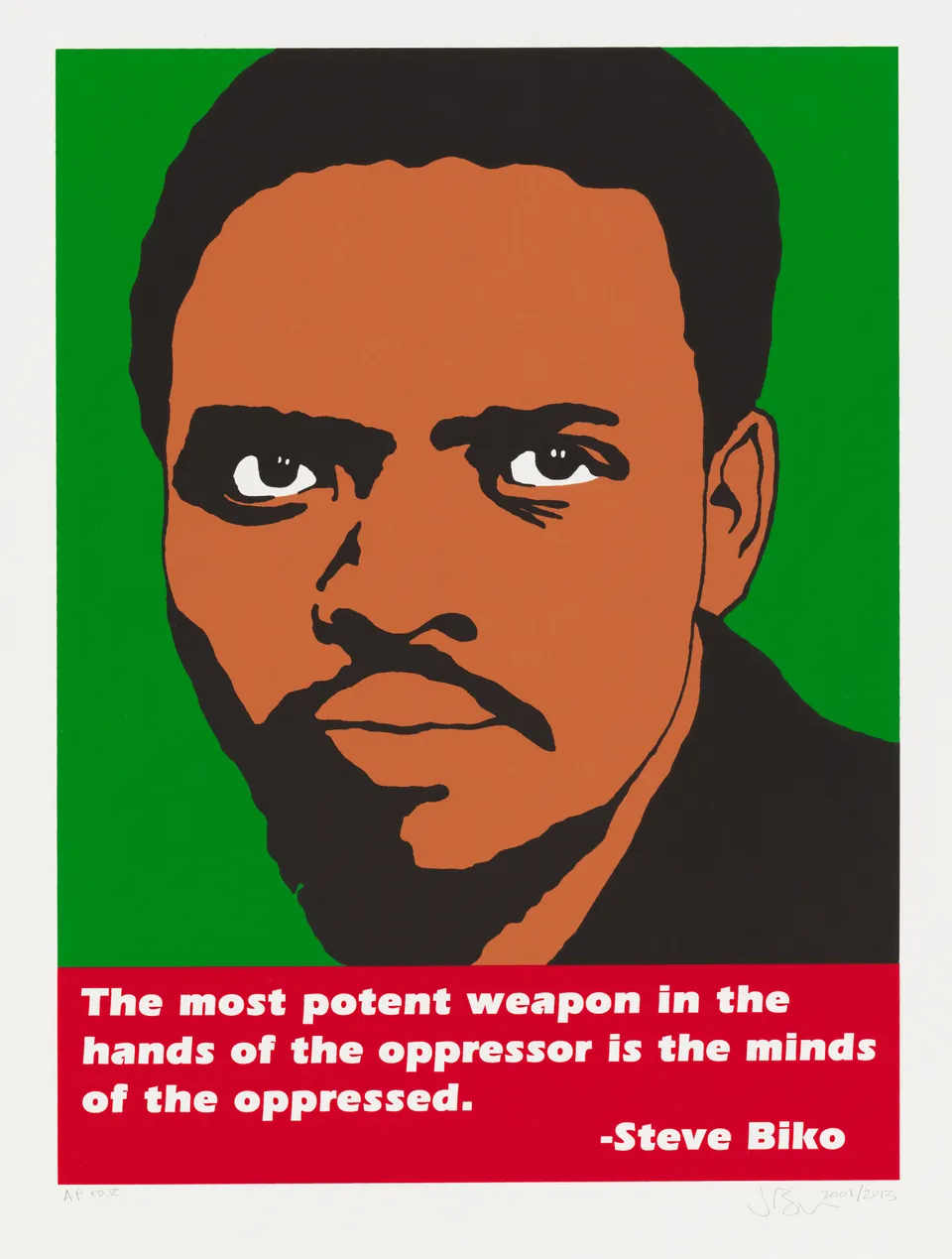 Jesus Barraza, Dignidad Rebelde
born El Paso, Texas 1976
Steve Biko
2001/2013
screenprint on paper
Museum purchase through the Samuel and Blanche Koffler Acquisition Fund, 2020.39.3
South African activist Steve Biko, one of the most outspoken critics of apartheid, was killed in 1977. The artist surrounds Biko with red, green, and black, the colors of the Pan-African flag, a symbol of Black liberation. Barraza quotes Biko from one of his most important speeches, "White Racism and Black Consciousness" (1971). His words urged Black South Africans to consider how colonial and racist worldviews, which thoroughly molded historical narratives, have shaped their own perception of Black life and culture.
The Person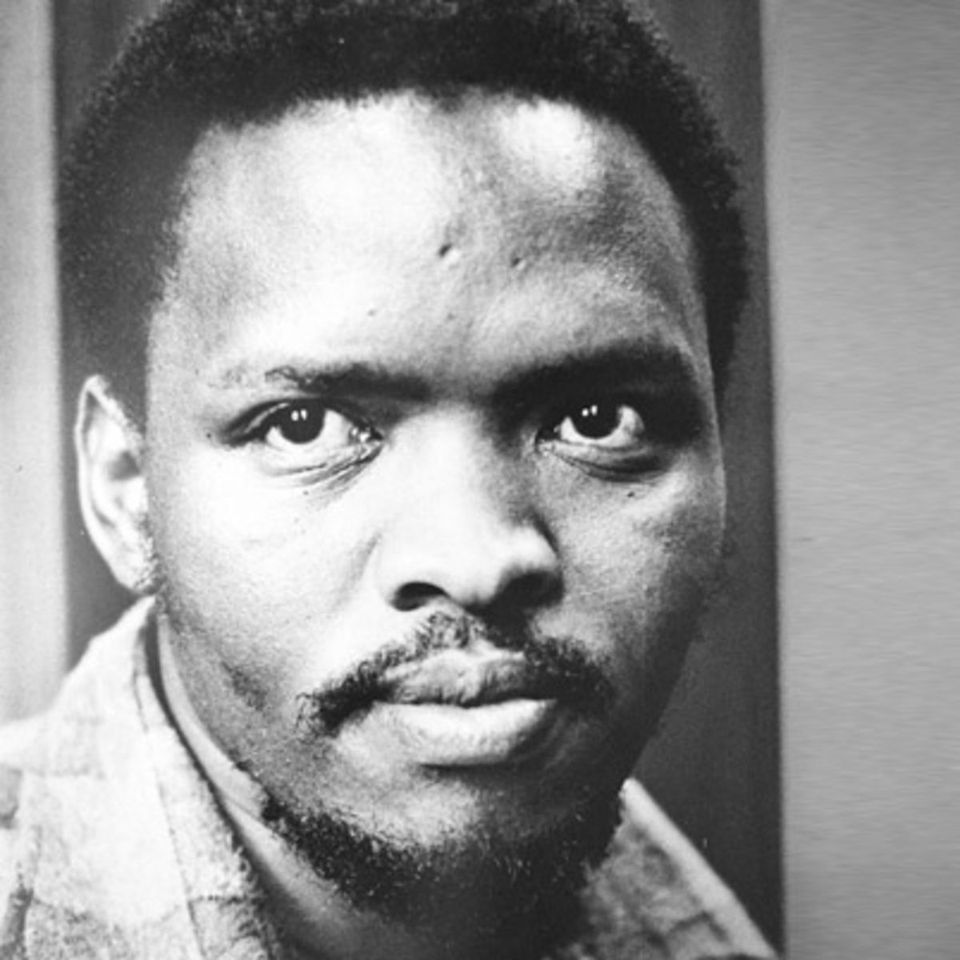 Steve Biko
born 1946 – Tarkastad, Eastern Cape, South Africa
died 1977 – Pretoria, South Africa
"It is better to die for an idea that will live, than to live for an idea that will die."
Nelson Mandela called anti-apartheid activist Steve Biko "the spark that lit a veld fire across South Africa." Biko cofounded the South African Students' Organization and led the nation's Black Consciousness Movement, both of which focused on the self-empowerment and psychological liberation of Black people. In 1973 the government banned Biko from public speaking and restricted his physical movements in an attempt to silence his influential voice. Biko was ultimately murdered at age 30 while in police custody.