Through the Renwick Gallery 50th Anniversary Acquisition Campaign, begun in 2020, SAAM has brought more than 200 objects by leading craft artists into its permanent collection. The campaign focuses on artworks made by a broadly representative and diverse group of American artists and increases the number of Black, Latinx, Asian American, LGBTQ+, Indigenous and women artists, among others, represented in the nation's collection. 
The campaign kicked off the 50th anniversary of the museum's Renwick Gallery as the nation's premier museum dedicated to American craft. The artworks acquired, both through gifts and museum purchase, represent a range of craft mediums, including fiber, ceramics, glass, metal and wood. These objects deepen the history of the studio craft movement while also introducing contemporary artworks that push the boundaries of what we interpret the handmade to be in the twenty-first century. More than 130 of these new acquisitions are featured in the exhibition This Present Moment: Crafting a Better World.
Bernstein-Chernoff Collection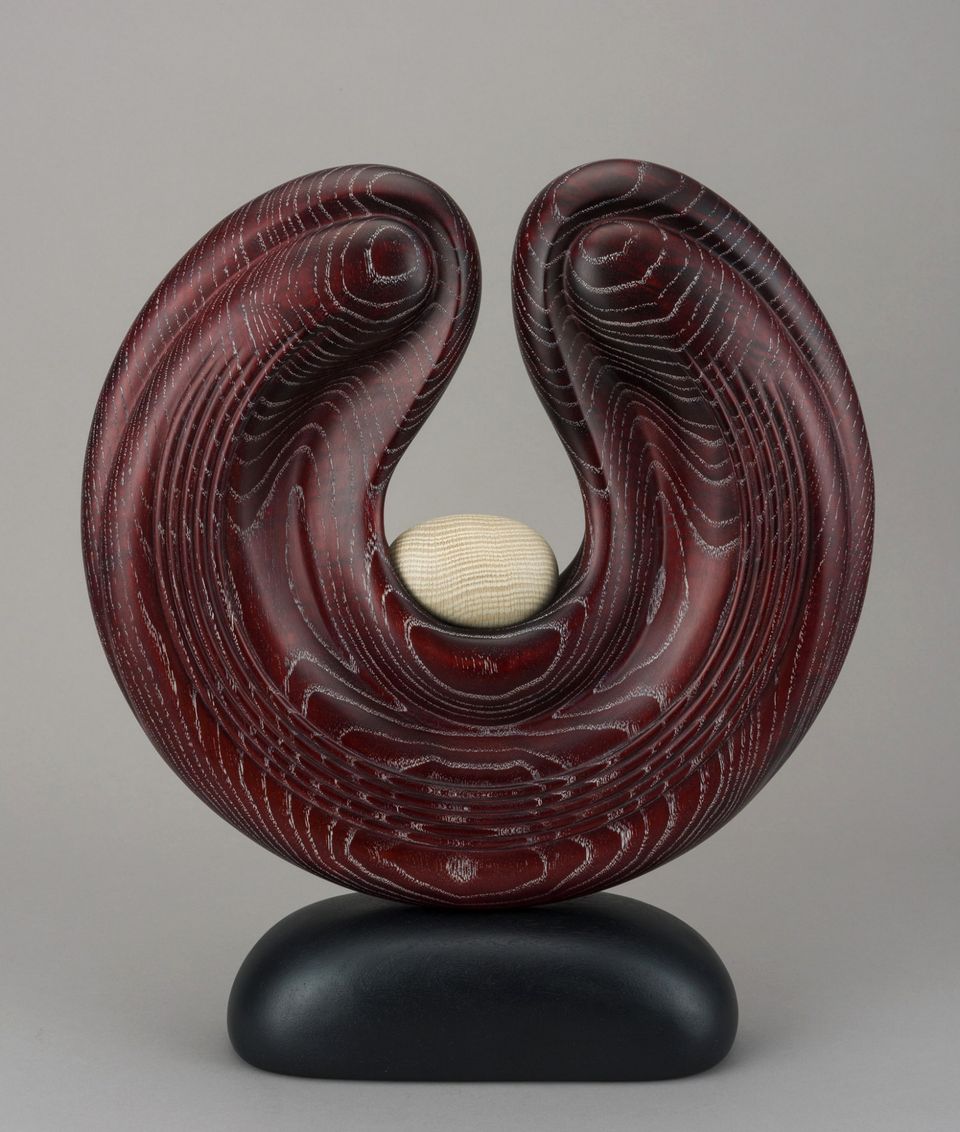 Judith Chernoff and Jeffrey Bernstein donated 43 works from their collection of sculptural wood art, all of which are on display in a dedicated gallery in the exhibition This Present Moment: Crafting a Better World.
Acquisitions Committee
The campaign was led by Nora Atkinson, the Fleur and Charles Bresler Curator-in-Charge for the Renwick Gallery with Mary Savig, the Lloyd Herman Curator of Craft; and Anya Montiel, curator at the Smithsonian's National Museum of the American Indian. The Renwick Gallery 50th Anniversary Acquisitions Committee—co-chaired by Myra J. Weiss, a member of the museum's board of commissioners; and Carolyn Mazloomi, artist, curator, and scholar—included more than fifty knowledgeable collectors, artists, and craft enthusiasts from across the United States who volunteered to work closely with museum curators on this campaign.
Nedra and Peter Agnew
Alturas Foundation
Rebecca Benaroya
David Bonderman
Maureen Fennessy Bousa and Edward P. Bousa
Fleur S. Bresler
Sharon and Robert Buchanan
Judith Chernoff, MD, and Jeffrey Bernstein, MD
Frances Dubrowski and David Buente
Brenda Erickson
Mary Anne Fray
Donna M. Gottlieb
Diane and Marc Grainer
Corey Hampson and Aaron Schey – Habatat Galleries Michigan
Judy and Stuart Heller
Lloyd E. Herman
Pamela and David Hornik
Cecily and Bannus Hudson
Aiko Iseyama and Family
Jaimianne and Anthony Jacobin
Deena L. and Jerome A. Kaplan
Sharon Karmazin
Colleen and John Kotelly
Lorne E. Lassiter and Gary P. Ferraro
Alida and Christopher Latham
Cliff Lee
Leslie LePere
Tom Loeser
Joseph P. Logan
Wendy MacGaw
Michele A. Manatt and Wolfram Anders
Jane and Arthur Mason
Carolyn L. Mazloomi
Forrest L. Merrill
Alison and Glen Milliman
Clemmer and David Montague
Joel Mulhauser, MD
Merrily Orsini and Frederick Heath
Sheldon Palley, Lisa Palley, Donna Kass, and Kevin Palley
Gwen and Jerome Paulson
The Porter Family
Shelly, Piper, and Oliver Powell
Chris Rifkin
Ted Rowland
Dorothy Saxe
Cynthia Sears
Sally Silberberg
Preston Singletary
Rebecca Anne Sive
Frances Spivy-Weber and Michael L. Weber
Michael J. Stein
Linda and David Stout
Jacqueline D. Urow and Tom Lynn
Paul Villinski
Sara M. and Michelle Vance Waddell
Patti Warashina
Judith S. Weisman
Myra and Harold Weiss
Todd Wingate and Steven Cason
Estate of Nancy Worden
Malcolm Wright
Denise M. Wynn